It's beginning to look a lot like Christmas, with everything you read. There's a book uner the tree, one for you and me. Full of Diversity Galore!
Okay, I'm done… ya right.
Julia Ember is hosting a super fun Diversity Christmas Read-a-long at the end of December. It's a relatively short challenge, only 12 days and only 6 books are required for completion.  Find out more HERE
There will be 5 categories as well as 1 wild card book.
The First Category my true love gave to me:  A Retelling Published in 2016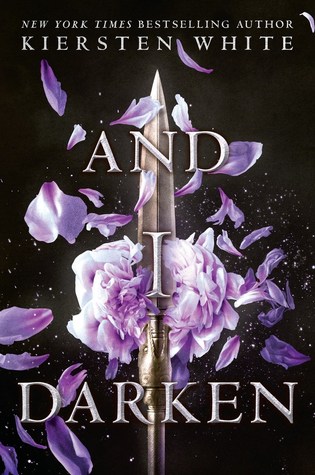 My choice is And I Darken by Kiersten White

Summary: No one expects a princess to be brutal. And Lada Dragwlya likes it that way. Ever since she and her gentle younger brother, Radu, were wrenched from their homeland of Wallachia and abandoned by their father to be raised in the Ottoman courts, Lada has known that being ruthless is the key to survival. She and Radu are doomed to act as pawns in a vicious game, an unseen sword hovering over their every move. For the lineage that makes them special also makes them targets.
Lada despises the Ottomans and bides her time, planning her vengeance for the day when she can return to Wallachia and claim her birthright. Radu longs only for a place where he feels safe. And when they meet Mehmed, the defiant and lonely son of the sultan, Radu feels that he's made a true friend—and Lada wonders if she's finally found someone worthy of her passion.
But Mehmed is heir to the very empire that Lada has sworn to fight against—and that Radu now considers home. Together, Lada, Radu, and Mehmed form a toxic triangle that strains the bonds of love and loyalty to the breaking point.
The Second Category my true love gave to me:  Protagonists of Color
My Choice is Bound by Blood and Sand by Becky Allen
Summary: Jae is a slave in a dying desert world.
Once verdant with water from a magical Well, the land is drying up, and no one remembers the magic needed to keep the water flowing. If a new source isn't found soon, the people will perish. Jae doesn't mind, in a way. By law, she is bound by a curse to obey every order given her, no matter how vile. At least in death, she'll be free.
Lord Elan's family rules the fading realm. He comes to the estate where Jae works, searching for the hidden magic needed to replenish the Well, but it's Jae who finds it, and she who must wield it. Desperate to save his realm, Elan begs her to use it to locate the Well.
But why would a slave—abused, beaten, and treated as less than human—want to save the system that shackles her? Jae would rather see the world burn.
Though revenge clouds her vision, she agrees to help if the kingdom's slaves are freed. Then Elan's father arrives. The ruler's cruelty knows no limits. He is determined that the class system will not change—and that Jae will remain a slave forever.
The Third Category my true love gave to me: LGBTQIA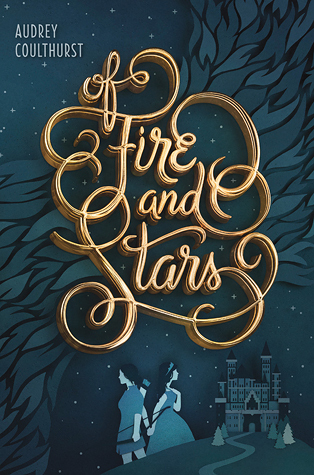 My choice for LGBTTQIA is Of Fire and Stars by Audrey Coulthurst
Summary: Betrothed since childhood to the prince of Mynaria, Princess Dennaleia has always known what her future holds. Her marriage will seal the alliance between Mynaria and her homeland, protecting her people from other hostile lands. But Denna has a secret. She possesses an Affinity for fire—a dangerous gift for the future queen of a kingdom where magic is forbidden.
Now, Denna must learn the ways of her new home while trying to hide her growing magic. To make matters worse, she must learn to ride Mynaria's formidable warhorses before her coronation—and her teacher is the person who intimidates her most, the prickly and unconventional Princess Amaranthine (called Mare), sister of her betrothed.
When a shocking assassination leaves the kingdom reeling, Mare and Denna reluctantly join forces to search for the culprit. As the two work together, each discovers there's more to the other than she thought. Mare is surprised by Denna's intelligence and bravery, while Denna is drawn to Mare's independent streak. Soon their friendship is threatening to blossom into something more.
But with dangerous conflict brewing that makes the alliance more important than ever, acting on their feelings could be deadly. Forced to choose between their duty and their hearts, Mare and Denna must find a way to save their kingdoms—and each other.
The Fourth Category my true love gave to me: Non-Western
For Non-Western I'm reading A Fierce and Subtle Poison by Samantha Mabry
Summary: Everyone knows the legends about the cursed girl–Isabel, the one the señoras whisper about. They say she has green skin and grass for hair, and she feeds on the poisonous plants that fill her family's Caribbean island garden. Some say she can grant wishes; some say her touch can kill.
Seventeen-year-old Lucas lives on the mainland most of the year but spends summers with his hotel-developer father in Puerto Rico. He's grown up hearing stories about the cursed girl, and he wants to believe in Isabel and her magic. When letters from Isabel begin mysteriously appearing in his room the same day his new girlfriend disappears, Lucas turns to Isabel for answers–and finds himself lured into her strange and enchanted world. But time is running out for the girl filled with poison, and the more entangled Lucas becomes with Isabel, the less certain he is of escaping with his own life.
The Fifth Category my true love gave to me:  Small Publisher
I am reading The Fray Theory: Resonance by Nelou Keramati
Summary: Neve Knightly lives in an ordinary world. Where déjà vu is nothing more than a mind-trick. Where premonitions are dismissed as mere coincidence. Where no one thinks twice about the glitches in their reality.
Neve Knightly is living a lie.
But when her nightmare of a tragedy comes true the very next day, she can no longer seek solace in self-deception. The glossy enamel has been shattered, and she has caught a glimpse of what slithers just beneath the surface.
She now has the opportunity to decipher the enigma that's been haunting her since childhood. But her quest soon becomes deeply entangled with the last two people she could have ever imagined: the love of her life, Dylan, who mysteriously vanished three years ago, and his estranged best friend, Romer, who seems to be guarding a secret of his own.
Romance, rancor, and redemption plummet as priorities, as their lives become riddled with peculiar happenings lying just outside the realm of science. And in search for salvation, they emerge at the brink of unveiling the best-kept secret in human history.
The Sixth Category my true love gave to me: Wild Card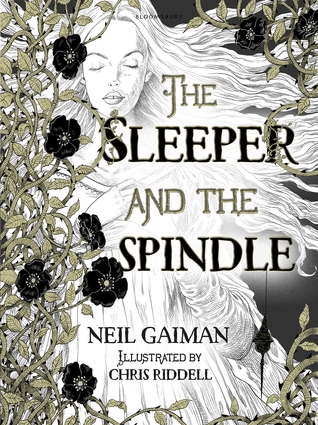 For Wild Card I picked The Sleeper & The Spindle by Neil Gaiman
Summary: A thrillingly reimagined fairy tale from the truly magical combination of author Neil Gaiman and illustrator Chris Riddell – weaving together a sort-of Snow White and an almost Sleeping Beauty with a thread of dark magic, which will hold readers spellbound from start to finish.
On the eve of her wedding, a young queen sets out to rescue a princess from an enchantment. She casts aside her fine wedding clothes, takes her chain mail and her sword and follows her brave dwarf retainers into the tunnels under the mountain towards the sleeping kingdom. This queen will decide her own future – and the princess who needs rescuing is not quite what she seems. Twisting together the familiar and the new, this perfectly delicious, captivating and darkly funny tale shows its creators at the peak of their talents.
Lavishly produced, packed with glorious Chris Riddell illustrations enhanced with metallic ink, this is a spectacular and magical gift.
This is what I plan to read ATM, but I've shelved a few other options as well as the ones on this list in a #12DaysofDiversity Specific GR Shelf. Find it Here Keep it in mind if you need ideas of what to read.
And last of all, I wanna wish you a Merry Christmas and a Diverse New Year XD